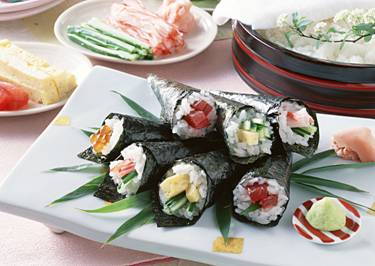 Wednesday
I STRONGLY recommend you contact the restaurant directly to confirm this information. And if it's incorrect, let me know and I'll update the website.
Breakfast
Buffet
Holiday Inn MacLeod
Coast Plaza Hotel
Best Western Village Park Inn
Marriott
Hyatt Regency
Executive Royal Inn Weekdays 6:00 A.M. to 10:00 A.M., Saturday 7:00 A.M. to 10:00 A.M., Sunday 7:00 A.M. to 9:00 A.M. - $13.95
Ramada Inn Downtown - kids eat free when dining with adult
Brunch
Buffet
Stage West 11:15 A.M. to 12:30 P.M. mealtime - $69.00 matinee dinner theatre with 12:45 P.M. showtime
Lunch
All You Can Eat
Tony Roma's 1st Wed of the month only! 11:00 A.M to 9:00 P.M. - beef ribs $25.00
Gaucho Brazilian BBQ starts at 11:00 A.M. - $16.99
Olive Garden - soup, salad, and breadsticks until 4:00 P.M.
Swiss Chalet - soup, salad, and breadsticks $7.95
Sushi Toyko - sushi
Ginza Asian Cuisine - sushi
Sushi King - sushi $25
Sushi Kai - sushi
Montana's - ribs ayce for $1 more than large portion price
Buffet
Glory of India - Indian
Karma 11:30 A.M. to 2:00 P.M. - Indian
Nawab - Indian
Maurya Fine East Indian Cuisine - Indian
Surya 11:00 A.M. to 2:00 P.M.- Indian
Surahi - Indian
Moti Mahal - Indian
Ivory - Indian $9.99
Rajdoot 11:30 A.M. to 2:00 P.M. - Indian
Ganga 11:30 A.M. to 2:00 P.M. - Indian $13.99
Clay Oven 11:30 A.M. to 2:00 P.M. - Indian $11.95
Namskar 11:30 A.M. to 2:00 P.M. - Indian
Maharajah 11:00 A.M. to 2:00 P.M.- Indian $14.95
Delhi Darbar 11:30 A.M. to 2:30 P.M.- Indian $12.95
Tandoori Palace 11:00 A.M. to 2:00 P.M.- Indian $12.95
Sohni's - Indian $11.99
Sahara 11:30 A.M. to 2:00 P.M.- Lebanese $13.99
Toi Shan - Chinese
Singapore Sam's 11:30 A.M. to 2:00 P.M. - Chinese $11.95 adults, $7.50 4-10 years old
Rose Garden Thai 11:30 A.M. to 1:30 P.M. - Thai
Thai Boat - Thai $12.99
Koreana 11:30 A.M. to 1:30 P.M. - Korean BBQ $14.95
Mother Tucker's
Delta Bow Valley
Marriott
Holiday Inn MacLeod
Greenwood Inn
Executive Royal Inn 11:00 A.M. to 2:00 P.M. - $14.95
Glenmore Inn 11:30 A.M. to 2:00 P.M. - $11.95 adults, $10.95 seniors (65+), $8.95 4-10 years old
Pizza Hut
Tom's House of Pizza 11:30 A.M. to 2:00 P.M. - $7.95
Grey Eagle Casino 11:00 A.M. to 2:30 P.M. - $11.99
Deerfoot Inn & Casino 11:30 A.M. to 2:00 P.M. - $7.99
Elbow River Casino 11:30 A.M. to 2:00 P.M. - $12.99
Ginger Beef Peking House 11:00 A.M. to 2:00 P.M.- Chinese $9.95 including free pop refills
Sunshine Restaurant 10:30 A.M. to 1:30 P.M.- Chinese $8.25
Royal India - Indian $16.99
Taj Mahal - Indian
Tandoori Hut - Indian
Samosa Grill - Indian
Nirvana 11:30 A.M. to 2:30 P.M - Indian $14.99
Regency Palace - Chinese
New Dynasty - Chinese $9.95
Yangtze - Chinese
Asian Buffet (formerly Treasures of China)
Ramada Inn Downtown - kids eat free when dining with adult
Coast Plaza Hotel
Dinner
All You Can Eat
Tony Roma's 1st Wed of the month only! 11:00 A.M to 9:00 P.M. - beef ribs $25.00
Sushi Toyko - sushi
Ginza Asian Cuisine - sushi
Sushi Ichiban - sushi
Sushi BBQ Inn - sushi, Korean BBQ $22.95
Sushi King - sushi $25
Sushi Kai - sushi
Montana's - ribs ayce for $1 more than large portion price
Buffet
Executive Royal Inn 5:00 P.M. to 10:00 P.M. - $17.95
Ivory - Indian $9.99
Grey Eagle Casino 5:00 P.M. to 10:00 P.M. - Asian $16.99
Surya - Indian
Delhi Darbar - Indian $14.95
Sohni's - Indian $11.99
Stage West 6:00 P.M. to 7:45 P.M. mealtime - $89.00 dinner theatre with 8:00 P.M. showtime
Elbow River Casino 5:00 P.M. to 9:00 P.M. - New Orleans/Cajun Creole $15.99
Regency Palace - Chinese
New Dynasty - Chinese $12.95 weekdays, $15.95 weekends
China Rose - Chinese
Yangtze - Chinese
Asian Buffet (formerly Treasures of China)
Singapore Sam's 5:30 P.M. to 9:00 P.M. - Chinese (Adults - $12.95 Mon - Thurs, $15.95 Fri- Sun and 4-10 years old $8.50 Mon - Thurs, $9.50 Fri- Sun)
Bolero's - Brazillian BBQ
Gaucho Brazilian BBQ starts at 5:00 P.M. - $35
Avison Young Club @ Saddledome - only during Flames home games
Stampede Casino 4:00 P.M. to 10:00 P.M. - only during Flames home games ($19.95 (Sat $24.95) regular price, $15.95 (Sat $19.95) Club 1 members)
Tandoori Palace 5:00 P.M. to 9:30 P.M.- Indian $14.95 Sun - Thurs, $15.95 Fri & Sat (with seafood)