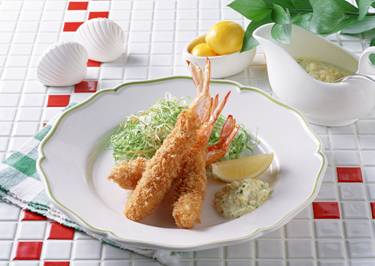 Saturday
I STRONGLY recommend you contact the restaurant directly to confirm this information. And if it's incorrect, let me know and I'll update the website.
Breakfast
All You Can Eat
Sheraton Cavalier - pancakes $10.95 adults, $8.95 children
Buffet
Holiday Inn MacLeod
Coast Plaza Hotel
Best Western Village Park Inn
Marriott
Hyatt Regency
Executive Royal Inn Weekdays 6:00 A.M. to 10:00 A.M., Saturday 7:00 A.M. to 10:00 A.M., Sunday 7:00 A.M. to 9:00 A.M. - $13.95
Ramada Inn Downtown - kids eat free when dining with adult
Brunch
Buffet
Blackfoot Inn
Grey Eagle Casino 10:00 A.M. to 2:30 P.M. - $12.99
Stage West 11:00 A.M. to 12:15 P.M. mealtime - kids dinner theatre show with 12:30 P.M. showtime, includes kid friendly meal ($29.00 adults, $24.00 children 12 & under)
Lunch
All You Can Eat
Sushi BBQ Inn - sushi, Korean BBQ $22.95
Olive Garden - soup, salad, and breadsticks until 4:00 P.M.
Swiss Chalet - soup, salad, and breadsticks $7.95
Sushi Toyko - sushi
Ginza Asian Cuisine - sushi
Sushi King - sushi $25
Sushi Kai - sushi
Montana's - ribs ayce for $1 more than large portion price
Buffet
Karma 11:30 A.M. to 2:00 P.M. - Indian
Sohni's - Indian $11.99
Royal India - Indian $16.99
Taj Mahal - Indian
Tandoori Hut - Indian
Samosa Grill - Indian
Nirvana 11:30 A.M. to 2:30 P.M - Indian $14.99
Regency Palace - Chinese
New Dynasty - Chinese $9.95
Yangtze - Chinese
Asian Buffet (formerly Treasures of China)
Ramada Inn Downtown - kids eat free when dining with adult
Coast Plaza Hotel
Dinner
All You Can Eat
Greenwood Inn - crab $36.95 includes free salad bar
Sushi Toyko - sushi
Ginza Asian Cuisine - sushi
Sushi Ichiban - sushi
Sushi BBQ Inn - sushi, Korean BBQ $22.95
Sushi King - sushi $25
Sushi Kai - sushi
Montana's - ribs ayce for $1 more than large portion price
Buffet
Stampede Casino 5:00 P.M. to 10:00 P.M. - seafood $24.95 regular price, $19.95 Club 1 members
Executive Royal Inn 5:00 P.M. to 10:00 P.M. - $17.95
Blackfoot Inn
Grey Eagle Casino 5:00 P.M. to 10:00 P.M. - prime rib $16.99
Glenmore Inn 5:00 P.M. to 8:00 P.M. - $14.25 adults, $13.25 seniors (65+), $8.95 4-10 years old
Nirvana 5:00 P.M. to 9:00 P.M - Indian $19.99
Ganga - Indian
Sohni's - Indian $11.99
Stage West 6:00 P.M. to 7:45 P.M. mealtime - $99.00 dinner theatre with 8:00 P.M. showtime
Elbow River Casino 5:00 P.M. to 10:00 P.M. - prime rib $16.99
Regency Palace - Chinese
New Dynasty - Chinese $12.95 weekdays, $15.95 weekends
China Rose - Chinese
Yangtze - Chinese
Asian Buffet (formerly Treasures of China)
Singapore Sam's 5:30 P.M. to 9:00 P.M. - Chinese (Adults - $12.95 Mon - Thurs, $15.95 Fri- Sun and 4-10 years old $8.50 Mon - Thurs, $9.50 Fri- Sun)
Bolero's - Brazillian BBQ
Gaucho Brazilian BBQ starts at 5:00 P.M. - $35
Avison Young Club @ Saddledome - only during Flames home games
Stampede Casino 4:00 P.M. to 10:00 P.M. - only during Flames home games ($19.95 (Sat $24.95) regular price, $15.95 (Sat $19.95) Club 1 members)
Tandoori Palace 5:00 P.M. to 9:30 P.M.- Indian $14.95 Sun - Thurs, $15.95 Fri & Sat (with seafood)